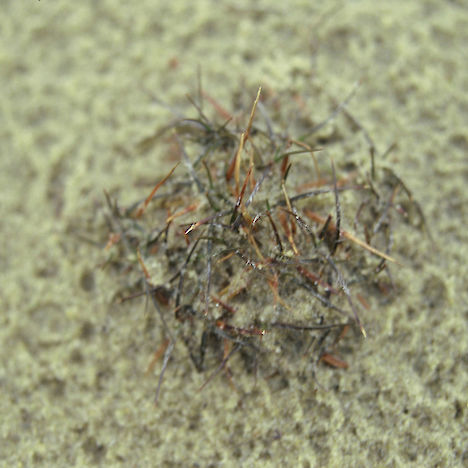 Key Features
A small, low-growing woodrush that forms cushion-like tufts in open habitats. The leaves are up to 3 cm long but only 1 mm wide, with folded bases and pointed tips, and are hairy on the margins only. Flowering stems are even shorter than the leaves, with a single terminal cluster of inconspicuous flowers.
Distribution and Habitat
South Island, east of the main divide, in open, shingly habitats (e.g. sand hollows, river terraces, tarn margins). Often found growing in Raoulia (scabweed) mats.
Threats
Habitat modification and loss, including afforestation.
Competition with exotic plants.
Management Opportunities
Survey for new locations.
Mark known sites.
Protection of habitat.
Weed control.
Re-establish at appropriate sites within plantation forests.
Monitoring Options
Check existing populations annually.
Report new locations to DOC, NZPCN.
Further Information and Support
New Zealand Plant Conservation Network (NZPCN). http://www.nzpcn.org.nz
Weed management - Department of Conservation, Regional Councils.
References:

Moore, L.B. & Edgar, E. (1976). Flora of New Zealand. Volume II. Government Printer, Wellington.